What Do You Use Your Linkedin Profile For?
Advance Your Career. Increase Your Salary. Contact us for a free 20 minute consultation to discuss your experience and strategies to make your Resume, CV, Bio, or Profile more impressive to employers.
New Grads/Students/Entry Level

Mid Careers & Professionals

Senior Management / Executives

Entry Level Career For those with little or no experience. Email, phone or in-person resume assessment. Call or email us your resume for a free critique

Fact: Our clientele grew to 60,000+ across all career levels, including Management, Director, Executive (CEOs, VPs, CFOs, COOs, CTOs), Board Members, etc.from all areas of business, industry, government and academia.

Mid-Level Career For those with experience in any career field; take your career to the next. Free 1 on 1 email, phone or in-office consultation. Call or Email Us

Fact: We have written over 200,000 Resumes, CVs, Letters, Linkedin Profiles for virtually all professions, jobs and careers within the global economy. Thus, we have the broadest and deepest resume writing expertise in the industry.

Mgmt. to C-Level For those in or seeking senior management, director or executive level positions. 1 on 1 phone, email or in-person consultation. Call or Email Us

Fact: We were established in 1989 with a single vision of creating outstanding Resumes, CVs, Letters and Bios that help clients land great jobs and advance their careers. We have crystallized that vision with an unparalleled success rate.
Click to learn more about our Resume Writers and Career Experts
Same Day Consultation by Phone, Email or In-Person at our Office.

Questions?
Local Toronto: 416.438.3606
Toll Free: 1.877.212.5444
Celebrating 30 years

of helping clients land better jobs with top employers, advance their careers, and increase their earnings.

Ontario Public Service Careers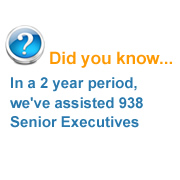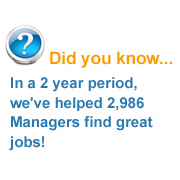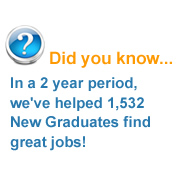 Advance your career today

- contact us for a free consultation and expert feedback on your Resume, CV, LinkedIn Profile, Graduate Application, or any other career related documents.
Our Success by the #:
30 Years of Resume Writing Exp.
50+ Resume eBook Published
200,000+ Resumes Written to date
60,000+ Clients, Worldwide
200+ Career Fields Written for
98% Client Success Rate
100% Commitment to Client Satisfaction
---
Same Day Service Available; Toronto Office, Business Hours & Direction

View Resumes / CVs by Career Field:

Free Expert Review:
Resume / CV
Cover Letter
LinkedIn Profile
Business Profile
Applications to Grad School: Medicine, Law, Dentistry, Pharmacy
Evening Appointments
We offer free consultations, by phone and at our office every day Monday to Friday up to 8pm. Please call us to book an appointment to discuss your career experience and best strategy to take your career to the next level. Evening consultations are only by appointment after regular business hours - Monday To Friday 9am to 5pm. Check out our regular business hours by clicking on About Us and then Contact.