Management to Director Level Resumes, CVs, and Cover Letters.
Looking to move up the corporate ladder and take your career to the next level? What you need is a compelling Resume/CV to get you there.
We are here to help you take your career to the next level with an outstanding Resume/CV created by our expert resume writers. Let's showcase your experience, accomplishments, skills and overall qualifications in a persuasively written resume to grab the attention of hiring managers and recruiters in your target markets. We have assisted thousands of career-minded professionals to advance their careers, increase their compensation/salaries and find better job-fit and work-life balance, as they move into senior level positions across all areas of business, in both the private and public sectors. Resume World serves a global clientele base from its Head Office in Toronto, Canada. Many of our clients are successfully employed by leading corporations, including Fortune 500, Global 2000 and other large multinational companies. Click here to see a list of leading employers who our clients are currently working for across many regions of the world.
Re-Development or Complete Re-Write $995
Our Writing Process Involves:
Confidential, detailed career history discussion to better understand the value you can bring to the table
Discussion of your career objective and areas of interest
Research into employer/industry hiring requirements for targeted jobs or opportunities
Review of job descriptions, job postings, performance appraisals, accomplishments, etc. to pinpoint relevant information/accomplishments for the development of your resume or curriculum vitae
Selection of the best resume strategy to showcase your experience and competencies to potential employers
Creation of new content, including keywords, phrases and terminologies align with the requirements of your target jobs, roles, opportunities or industry
Your review of the draft resume with follow-up discussion regarding changes as required
Your review and final approval to ensure your complete satisfaction
Resume Service Includes
Initial and Follow Up Consultations
Your Review and Final Approval of Your Resume
Five Master Copies of Your Resume on High Quality Paper (Office Pick-Up Only)
Microsoft Word Version of Your Resume on CD (Office Pick-Up Only)
Lifetime Storage of Your Resume
Have Questions? Call Us!
416.438.3606 / 1.877.212.5444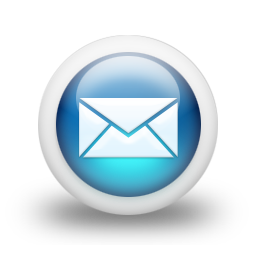 Email Us
Please note, as some resumes require more in-depth work than others, prices are subjected to an in-office or telephone discussion and review of the work to be done. An exact fee will be provided for your approval after the free initial consultation is concluded. There is no obligation, you can email or call us for a free resume consultation at any time during business hours.

416-438-3606

that you can schedule a free confidential appointment with one of our Sr. Professional Resume Writers to review your career history and determine the best resume strategy to showcase your expertise and achievements to recruiters? Perhaps you need other career writing services (eg.applicaiton to an MBA program, application to a PhD program, application for Professional Designation, a Professional Bio for Board of Directors, or a detailed CV for appointment to Political Office, etc.)?