Resumes/CV Writing for Technical Professionals: IT, Engineering, Science & Technology, Pharma., etc.
If you are a technical professional looking for a compelling resume that best showcases your career experience, skills and successes to potential employers; then you have come to the right company. Our Senior Resume Writers specialize in resume writing for the IT, Engineering, Oil & Gas, Mining, Energy, Project Management, Skilled Trades, and other Technical fields. Through our detailed resume consultation, information gathering and career research process, we determine the best resume strategy to position you in the most advantageous manner to potential employers. The result is a convincing resume/CV that helps you ace the interview and land the job much faster.
Resume Development from Scratch or Complete Re-Writing $795
This Level of Resume Writing Process Involves:
Detailed career history discussion to better understand the value you can bring to employers
Discuss your objective, target job, industry or career areas of interest
Review of job descriptions, job postings, performance appraisals, accomplishments, etc. to identify relevant information for the development of your resume
Identify the best resume strategy and format to showcase your skills and experience to potential employers
Build your resume by creating new content and/or edit/enhance existing content, incorporating all relevant keywords, IT, Engineering, Technical terminologies and business/industry appropriate language aimed at getting your resume screened-in for job interviews by online hiring software/databases
Draft review, follow-up discussion and changes as required
Your review and final approval of your resume to ensure your complete satisfaction
Editing / Enhancing Service $495
Our Resume Writing Process involves:
Detailed, one-on-one discussion and review of your work experience, skills and education
Review of your target positions or areas of interest (type of jobs you would like to apply for)
Content enhancing, editing or re-wording of your existing resume, including selection of the best approach, format, style and keywords to ensure your resume gets picked up by resume screening systems
Draft resume review and discussion with your Writer regarding changes
Your review and final approval of the resume to ensure your complete satisfaction
Resume Service Includes
Initial and Follow Up Consultations
Your Review and Final Approval of Your Resume
Five Master Copies of Your Resume on High Quality Paper (Office Pick-Up Only)
Microsoft Word Version of Your Resume on CD (Office Pick-Up Only)
Lifetime Storage of Your Resume
Have Questions? Call Us!
416.438.3606 / 1.877.212.5444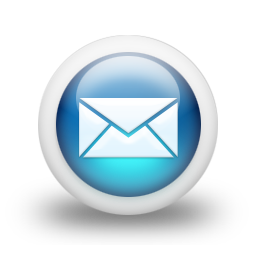 Email Us
Please note, as some resumes require more in-depth work than others, prices are subjected to an in-office or telephone discussion and review of the work to be done. An exact fee will be provided for your approval after the free initial consultation is concluded. There is no obligation, you can email or call us for a free resume consultation at any time during business hours.
Testimonials
Hi Joseph,
"Just to let you know that I have received an offer from Mitsubishi Aerospace in Mississauga as the Site Safety & Health Manager. I start there on November 30, 2016. I just wanted you to know and thanks again for the great resume which I used to guide my answers at the final interview."
R. W., Health & Safety Manager, Mitsubishi Aerospace
Hi Joseph,
"You havedone a wonderful job!!! I am very happy and satified with my Resume and Cover Letter. I have applied to most of the EIT positions and will keep you updated with that. I have recomended you to my friends."
A.B., P.Eng, Electrical Engineer